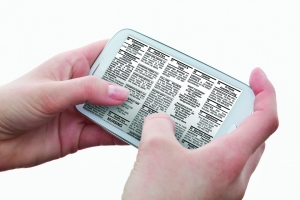 Find it, Sell it, List it.
Let everyone know with a Staten Island Advance classified ad.
Whether it's an automotive listing, employment listing, merchandise for sale, lost and found or yard sales, you can reach the right customers with classified ads in The Staten Island Advance and on SILive.com.
The classifieds sections of The Staten Island Advance and SILive.com are the area's go-to for finding the products and services that matter, from a new car to a lost pet and landscaping services to a new job.
On the phone or online, get results. We provide print and online advertising platforms for automotive, retail, recruitment and real estate categories that provide targeting options to help you reach passive and active customers who live on Staten Island.
From traditional classified ads in The Staten Island Advance to SILive.com's searchable classifieds, your ad will match you with Staten Island readers who are in the market for your product or service.
For more information contact us at 718 720 6000 or callcenter@siadvance.com
With our award winning services and our team of experts, we'll provide innovative digital and print strategies to enhance an auto shoppers purchasing experience. Target Auto shoppers in your area through Automotive Classifieds.
We'll help you find the right buyers, sellers and renters with a custom marketing plan. Our effective programs are available for residential and commercial brokers, agents, builders and homeowners, as well as apartment communities.
Publishing public notices and announcements with the Staten Island Advance will satisfy legal requirements. Legal notices can be placed by an individual, ad agencies or law firms to satisfy legal and court requirements.
Employers and job seekers can search for the right match by job category and expertise. We simplify the process of finding qualified candidates for HR managers, recruiters, staffing agencies and small businesses.
With a sophisticated variety of print and digital solutions, Staten Island Media Group can create a strategy for your business to reach your targeted market.
Your company will work with our outstanding team of print and digital advertising and marketing specialists to grow your brand and achieve your goals.
This year I made the decision to use the Advance to create and host my website. I am beyond excited and happy with it. It's never looked better and within the first few days of the new site I had received phone calls and emails from new and old customers complimenting the sit and how nice it looked. It's extremely helpful that they also provide a mobile friendly site. I am very happy with this service.
Dan and Tom are a pleasure to work with and extremely knowledgeable. I have referred them to other businesses who have all been very happy with them as well!
The JCC has always depended on the Advance to get its message out to Staten Islanders about membership, summer camp, early childhood programs, sports, music institute, and more. As the media landscape has expanded the JCC has utilized the Advance's internet capabilities to reach a new demographics. We are very pleased with the success of our campaigns.