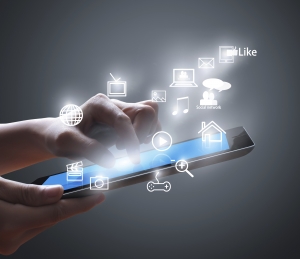 Targeted solutions to grow your business
The Staten Island Media Group offers an aggressive suite of digital marketing tools to reach your customers wherever they are.
Be found. Make it easy for consumers to find you through digital marketing tools such as display advertising, search engine optimization and Search Engine Marketing (SEM) Solutions. We also offer Social Media Services to make sure your customers can find you on the social media networks they use most.
Reach your target. Share more with digital tools that take your marketing efforts to the next level. Use email & newsletter marketing to place yourself in your customer's inbox or mobile marketing tools that get your message to smartphones and tablets. Video marketing tools create an interactive experience to direct customers to your products and services.
The Staten Island Media Group's Audience Targeting Solutions extends the reach of your advertising by placing your messages in front of the people you want to reach in the geographic areas you want to target – Staten Island and beyond – on a network of premium websites.
SILive.com also offers FREE comprehensive business listings that allows consumers to find your business by category, distance and keyword. Claiming and managing your listing on SILive.com gives consumers the opportunity to find out more about what you have to offer quicker and easier.
For more information contact us at 718 816 2804 or onlinesupport@siadvance.com
Looking to raise general awareness of your business or target a specific pool of consumers? Display Advertising solutions offer a level of flexibility and customization to suit any need or budget.
Capture the attention of this growing, on-the-go audience by delivering your message through a variety of advertising opportunities on our smartphone and tablet apps.
Search marketing is an effective tool for getting your business to the top of the search results page when consumers are actively looking for your product or service.
Social media has opened up a world of opportunity for engaging and interacting with consumers, and building brand loyalty.
Audience targeting solutions place an advertisers message in front of the specific consumers most likely to engage with the product, service or offer.
SILive.com's web and mobile site solutions help business owners of all sizes effectively build their online presence – easily and affordably.
With a sophisticated variety of print and digital solutions, Staten Island Media Group can create a strategy for your business to reach your targeted market.
Your company will work with our outstanding team of print and digital advertising and marketing specialists to grow your brand and achieve your goals.
This year I made the decision to use the Advance to create and host my website. I am beyond excited and happy with it. It's never looked better and within the first few days of the new site I had received phone calls and emails from new and old customers complimenting the sit and how nice it looked. It's extremely helpful that they also provide a mobile friendly site. I am very happy with this service.
Dan and Tom are a pleasure to work with and extremely knowledgeable. I have referred them to other businesses who have all been very happy with them as well!
The JCC has always depended on the Advance to get its message out to Staten Islanders about membership, summer camp, early childhood programs, sports, music institute, and more. As the media landscape has expanded the JCC has utilized the Advance's internet capabilities to reach a new demographics. We are very pleased with the success of our campaigns.