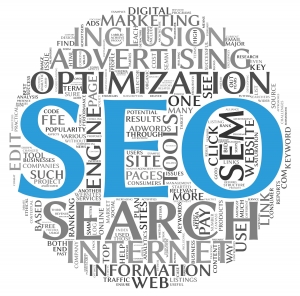 Search Engine Optimization
With 93% of Americans using search engines like Google, Bing and Yahoo 1, showing up on a search results page is the top way to attract new customers and grow your business. Establish a strong Search Engine Optimization (SEO) strategy and ensure your business is found when consumers are searching for your products or services. Whether you are a business with a single location, a statewide footprint or national reach, our team of experts will help you navigate the ins and outs of SEO and put our scalable suite of services to work for your business.
HOW CAN YOU BE SURE YOUR WEBSITE IS OPTIMIZED FOR VISIBILITY?
A comprehensive audit of your business website performed by our team will include analysis of the many on- and off-site factors that contribute to search rankings, including: hosting/serving, architecture, design, content and social presence. Site Audit results will be compiled, prioritized and delivered during a comprehensive consultation complete with an action plan for improvement.
LOOKING TO ESTABLISH LOCAL PRESENCE?
Our cost-effective SEO Local Presence package is built for single location businesses, with or without a website, looking to strengthen their visibility in local or mobile searches. *
NEED TO DRIVE FOOT TRAFFIC INTO YOUR STORE?
Appropriate website content, a strong domain authority, and maintaining a consistent identity on popular business directories around the web are all ways our SEO services help your business establish a strong, trusted presence on Google, Yahoo and Bing. Whether you are looking for Local SEO, or Enhanced Local SEO, which is for businesses with a broader regional/statewide footprint or in a highly competitive industry, we can help your business attract the right customer, drive foot traffic and increase sales.
DOES YOUR BUSINESS EXTEND TO ECOMMERCE?
Beyond improving visibility and rising to the top of search results, many businesses with eCommerce capabilities can benefit from advanced SEO tools that generate a lift in conversions and other key performance indicators on a national level.
Comprehensive SEO ** takes visibility a step further with a customized strategy focused on state-wide or national search rankings and eCommerce targeting.
Enterprise SEO Services ** involve a custom created strategy designed to improve key website performance metrics, such as clicks, calls, inquiries, bookings and purchases.
Contact Us Today!
1 Omniture (site catalyst) , June 1-June 30, 2015
* Requires Business Listings and Reputation Monitoring
** Requires Comprehensive Site Audit