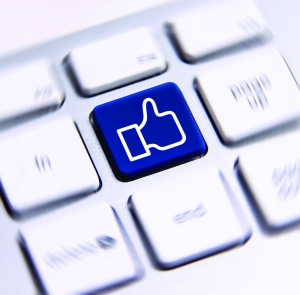 Social Media Management for Small Businesses
Content/Publishing Management
Manage the day to day generating and publishing of posts and blogs on relevant social networks based defined strategic goals.
Audience Optimization
Work towards a specific goal in regards to Audience – An example would be a goal of 100 Likes / 50 Follows / 15 Additions to Google + a month
Promotional Posts
The SMM Analyst will work with you to create contests and promotional pieces about your business to generate Social Discussion. Promotional Posts can also have a dedicated spend per month to promote posts even further as Sponsored Stories.
Lead discovery and Generation
This is in an effort to gain new Social Network Followers and potential customers. Indicate here how many conversations a month, and the type of conversations, the customer is interested in.Lead discovery and Generation.
The SMM Analyst will search out and engage in conversations happening on Social Networks relating to your business in your location.
Feedback Management
Includes managing feedback and responding to each post. This can include, but is not limited to, responses to comments on Facebook posts, replies to Twitter mentions, and managing Google + circles and comments.
Contest and Sweepstakes
Contest/sweepstakes apps and creative idea development in an effort to drive engagement.
Social Media Optimization
With attentive, results-driven customer service, we offer custom social media profile creation and an ongoing social media presence to help you increase your fans, followers and daily engagements.
Monitor your online listings and easily correct information that may be making it difficult for your customers to find you.Compare your online presence against that of a major competitor, and use this insight to guide your marketing strategy.
Fully responsive so your content will always look good on any screen size
Awesome sliders give you the opportunity to showcase important content
Unlimited color options with a backed color picker, including the gradients
Multiple layout options for home pages, portfolio section & blog section
We offer free support because we care about your site as much as you do.
This year I made the decision to use the Advance to create and host my website. I am beyond excited and happy with it. It's never looked better and within the first few days of the new site I had received phone calls and emails from new and old customers complimenting the sit and how nice it looked. It's extremely helpful that they also provide a mobile friendly site. I am very happy with this service.
Dan and Tom are a pleasure to work with and extremely knowledgeable. I have referred them to other businesses who have all been very happy with them as well!
The JCC has always depended on the Advance to get its message out to Staten Islanders about membership, summer camp, early childhood programs, sports, music institute, and more. As the media landscape has expanded the JCC has utilized the Advance's internet capabilities to reach a new demographics. We are very pleased with the success of our campaigns.