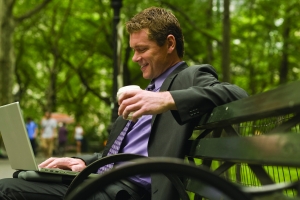 VIDEO ADVERTISING
Looking to connect with customers and stand out from the competition? Video Advertising is an effective tool for advertisers looking to deliver an informative message to an engaged audience of consumers.
In-Banner Video
In-Banner Video plays inside a display ad for an engaging experience with your business' branding message, operating across all screens and devices and targeted to refined audience segments. The video, within the ad unit, begins when the user takes an action to play it (rollover, click, tap, etc.) and a host of additional engaging features can be included such as social sharing, survey forms, add to calendar, maps and directions, live RSS feeds and more.
TrueView Video
TrueView video ads let great ads stand out, helping you find exactly the audience you want, no matter the device. You can layer additional targeting options such as demographic or geographic filters. TrueView video ads allow you to pay only when viewers choose to watch your ad, rather than when an impression is served. Available across all devices, TrueView lets audiences watch ads they find interesting, and skip ads they find less interesting. Viewers choose ads that are relevant to them, and you reach people who are receptive to your message. As your video count goes up, you know you're reaching truly engaged viewers.
InStory ("Outstream") Video
InStory ("Outstream") Videos are video ad units that are unaccompanied by publisher video content. They are designed to be 100% viewable video impressions, not tied to views of silive.com's video content. They are delivered with the content of silive's article pages and are delivered across desktop, tablet and smartphone.
Contact Us Today!