Online Job Fair Open: May 2 to May 31
Browse the participating companies and search the job opportunities they have available.

Empire State Bank
Empire State Bank is a full-service community-oriented bank, providing customers with hands-on personalized banking services, innovative financial products, and competitive rates.
APPLY NOW

Catholic Guardian Services
Catholic Guardian Services is a well-respected social service agency providing services to a diverse client population.
APPLY NOW

Leafguard
With a proud history established on a simple family-focused philosophy, we believe our greatest strength is our people. Join the LeafGuard family and grow your career today!
APPLY NOW
Job Seeker Tips & Tools
CAREER ADVICE
Get the guidance you need to land your next job or advance your career – resume advice, networking best practices, interviewing tips, negotiation strategies and more.
RESUME WRITING
Special discount offer: A new resume can create new opportunities for you. Does your resume open doors for you or kill your chances?
Job Seekers: Transition to a Career in Healthcare
5/5 @ 1:30 p.m. – On this free webinar for jobseekers or the curious, find out from Shanna Lewis about how to land a career in health care.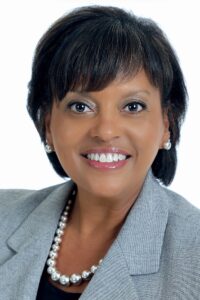 Shana Lewis, SHRM-SCP is the Vice President of Talent Acquisition and Workforce Programs for Trinity Health (which includes Mercy Health and St. Joseph Mercy Health System in Michigan). Trinity Health is the 2nd largest Catholic Health System nationally with locations in 22 states. Passionate about removing barriers and creating greater access Ms. Lewis has served in leadership roles throughout the community and at the state and national level, most recently on Governor Whitmer's Workforce Development Board. Shana was named as one of the 50 Most Influential Women in West Michigan in 2016, accepted the 2017 Pillar Award on behalf of Mercy Health for her work in the advancement of minorities and woman.
ADDITIONAL WEBINARS FOR JOB SEEKERS
DEFINE YOUR PERSONAL BRAND AND TELL YOUR STORY IN 2021
Standing out during a pandemic.
Check out the job fairs at our sister companies