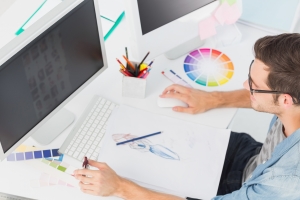 Important specs, guidelines and deadlines.
We want to make it easy to get your ad in front of our audience, at the right time, quickly and efficiently. The following information will help ensure the production of your digital or print ad runs as smoothly as possible.
The Staten Island Media Group offers complimentary digital and print design services for our advertisers. Just let your multimedia account executive know if you prefer to provide your own ads or let us create them for you, and they'll walk you through the process.
If you need help with your ad submission, please contact your multimedia account executive, or call 718-816-2804 email onlinesupport@siadvance.com.
With a sophisticated variety of print and digital solutions, Staten Island Media Group can create a strategy for your business to reach your targeted market.
Your company will work with our outstanding team of print and digital advertising and marketing specialists to grow your brand and achieve your goals.
This year I made the decision to use the Advance to create and host my website. I am beyond excited and happy with it. It's never looked better and within the first few days of the new site I had received phone calls and emails from new and old customers complimenting the sit and how nice it looked. It's extremely helpful that they also provide a mobile friendly site. I am very happy with this service.
Dan and Tom are a pleasure to work with and extremely knowledgeable. I have referred them to other businesses who have all been very happy with them as well!
The JCC has always depended on the Advance to get its message out to Staten Islanders about membership, summer camp, early childhood programs, sports, music institute, and more. As the media landscape has expanded the JCC has utilized the Advance's internet capabilities to reach a new demographics. We are very pleased with the success of our campaigns.