CONGRATULATE and SHOW SUPPORT for 2020 graduates at all levels, and their families, with photos and words of encouragement as they celebrate this major milestone.
This special section will be a pull-and-save keepsake on premium paper that graduates, parents and relatives can cherish as a memento of this extraordinary time.
STATEN ISLAND ADVANCE: SUNDAY, JUNE 21 & SUNDAY, JUNE 28
SILIVE.COM/CELEBRATIONS for 30 days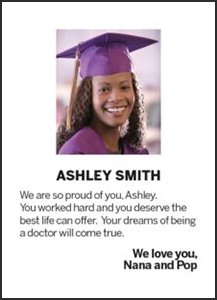 Ad size: 1 Column
(1.58″) Wide X 2″ Deep
Includes 1 photo
Ad starting at $40.
Add-ons available.
Ads publish alphabetically by first word. We recommend you start with Graduate's name.
For more information, call
718-720-6000 or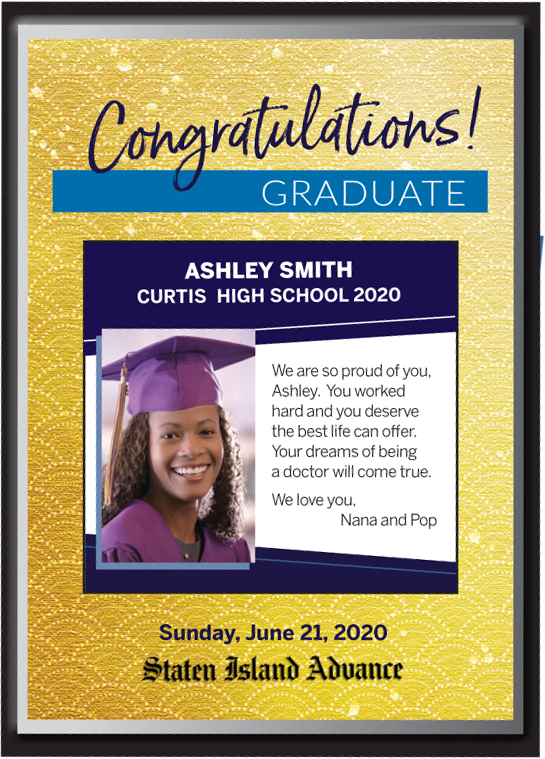 Ask about UPGRADE PACKAGES:
Includes a large full-color
display ad and a commemorative keepsake plaque*, starting at $99.
*For illustration only. Plaque design and size may vary based on package purchased.
For more information, call
718-720-6000 or