Social media impacts human connection, drives awareness and influences trends in society. Maybe you've set up a profile page for your business on some of the most popular social networks, but have you considered how to populate that page with engaging content?
It can be overwhelming to know how much to post and what to say to your audience. Just remember this basic principle about any successful content strategy: invite audience engagement and give your followers more value than you ask for in return.
Start small! Think about drafting a weekly content calendar with posts that fall into one of the categories mentioned below. As you start to get a feel for how your audience engages with your content, work on building out a more robust calendar with similar types of posts.

Attention is a limited resource. Audiences are more likely to give their attention to entertaining or educational content that fulfills a need.  Keep an eye on your posts and make sure to respond to audience comments promptly! Knowing that a brand will join in the conversation, especially when the business doesn't get immediate gratification, is when a customer will feel most connected.

Of course, we understand that the success of your business relies on the ask. These posts may offer discounts on purchases or ask for contact information. Because this content is less meaningful to your audience, these types of posts work best being boosted or as targeted social ads.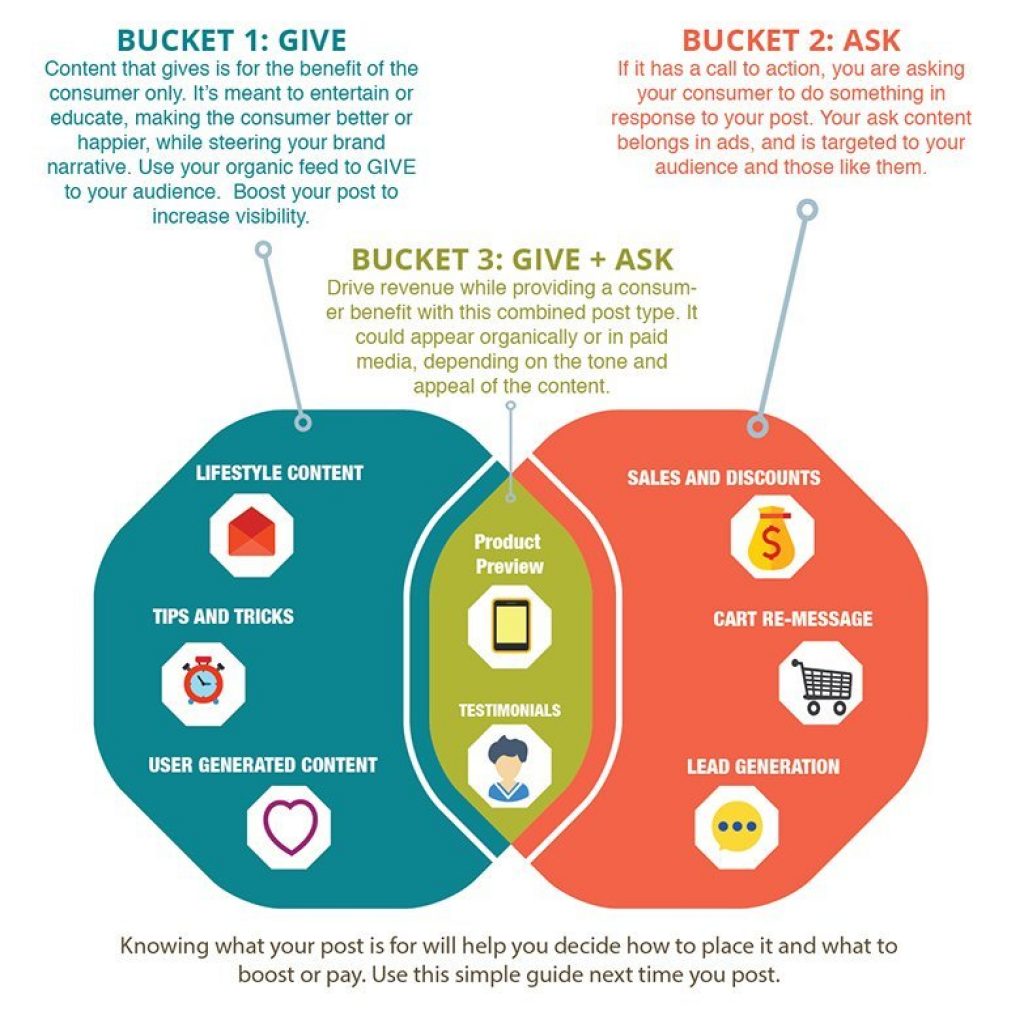 Driving revenue requires the appropriate blend of giving and asking. Knowing the goal of your post will help you decide how to place it and whether or not to put any advertising dollars behind it.  If you are still in doubt about how to successfully implement a social media strategy for your company, Staten Island Media Group can help guide your efforts. Contact us today.