Whether you are building a brand-new website or re-designing your current site, it requires an investment of time, money and resources. A successful site features a smart, functional design, reflects your brand identity, captures attention and (most importantly) converts!
Before you jump into the "fun" part of the website build, take the time to reflect on your current business objectives and goals, research your target audiences, and conduct an audit of your current website and content. This prework lends itself toward developing a new roadmap to build a website that has purpose and stands out in a competitve landscape.
First, answer some fundamental questions that will guide your build:
Why do you want/need a new website?
Did your current website serve its original purpose? Why/why not?
What has changed with your business since you launched your current website?
What has changed within your industry since you launched your current website?
After jotting down your thoughts to those questions, you should have enough information to begin developing the blueprint for your new site.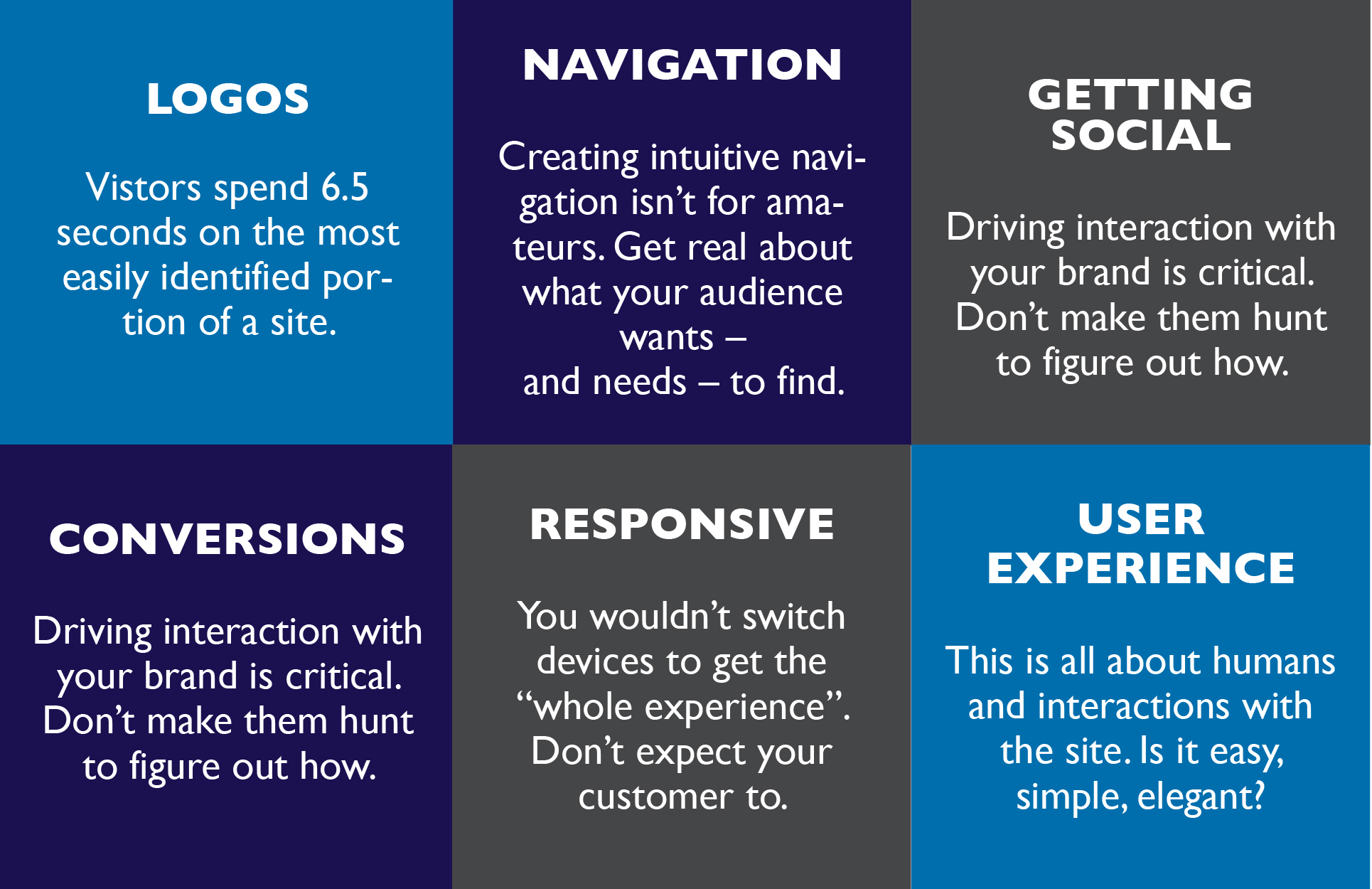 Let's take a moment to focus on the importance of a responsive website. Approximately 68% of home services searches in the US come from a mobile device.[3] According to Google, 81% of mobile users are more likely to do business with a company that has a mobile site (or app) that helps them easily find answers to their questions.[4] It's for these reasons that Google puts mobile users first, meaning that if your website isn't mobile friendly, it WILL affect your search rankings. Google is responsible for approximately 88% of the global search market… so think about what that means for your site [5]. Follow their guidelines!
There are many factors that influence the success of your website. Remember to consider the user experience & offer your visitor several opportunities to convert (E.g., contact information in the footer of every page on your site, embedded contact forms on product landing pages). If you start with these items, you will be well on your way to building a strong foundation for your marketing efforts.