To engage future customers, advertisers continually strive to better understand their existing customers.
Consumers' online search behavior as well as digital tracking tools like cookies, tags and pixels, provide advertisers more information about consumers than ever before. Beyond traditional demographics, advertisers now know where consumers shop, what they do for fun, and what their interests are, thereby allowing advertisers to compile very detailed profiles of their core customer.
However, in identifying consumers' attributes, advertisers risk developing "targeting myopia". Targeting Myopia occurs when advertisers overly focus on identifying consumers meeting ALL the criteria associated with their core customer, that they overlook revenue opportunities from other consumers.
According to Randi Ungar, VP – Digital, "In order to maximize share of market, people must broaden the scope: not only must they be able to identify all the characteristics of those individuals they know ARE their customers, but also determine the criteria of those individuals who MIGHT become their customers."
Case in point is children's toy manufacturer, Lego, as featured in an article from The Atlantic. In previous research, Lego learned 90% of Lego sets were purchased with boys in mind – leaving a huge untapped market of millions of girls and their toy-purchasing parents.
Marketers can identify new revenue opportunities by looking beyond consumers' online behavior and conducting in-depth customer research. Lego found in their research that girls were not averse to playing with Legos, but rather the marketing and product design of Lego products, which were not executed with girls in mind. After researching 4,500 girls and their parents, Lego learned girls tend to play with Legos differently and seek different features.
Since then, Lego has launched product lines with girls in mind, such as "LEGO Friends", which, in the five years since launch, has become one of Lego's top-selling product lines according to their most recent annual report.
When determining their audience target, however, advertisers must also balance their targeting to not be over-inclusive. If advertisers broaden their targeting excessively, they will deplete much of their marketing expenditures on reaching an abundance of consumers not in the market for their product or service, and thereby experience diminishing marginal returns on their ad spending.
How can advertisers balance these two considerations – maximize sales revenue without wasting ad spend?
When determining their target market, advertisers must identify the parameters that serve as "threshold criteria" within which all desired consumers qualify – ranging from the core consumer to consumers outside the core who also yield a positive ROI.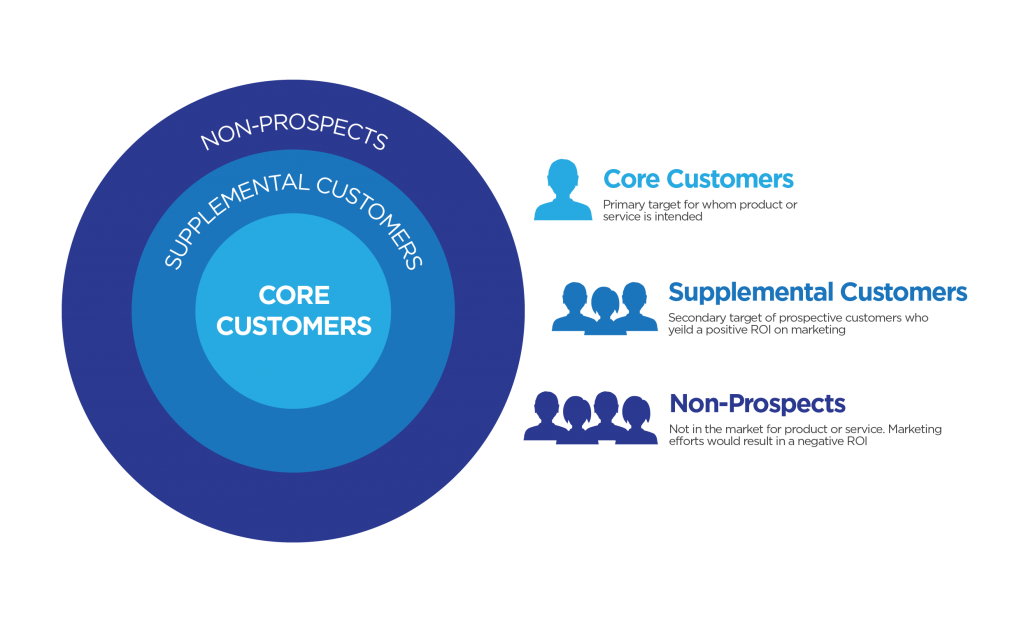 By focusing on target criteria thresholds, marketers can:
• Broaden their audience targeting to a valuable secondary market.
• Strategically craft the marketing message to attract previously untapped consumers.
• Maximize sales while minimizing ineffective ad spending.
Balanced audience targeting is important to optimizing marketing ROI. Staten Island Media Group's digital strategy team can help you connect with your optimal audience. For more information on how we can help your audience targeting efforts, contact us today.
Written by: Galit Rich, Marketing Research Analyst